All reviewers are greatly appreciated and are recognized as members of the Reviewer Board on the journal website; in addition, Reviewer Board Members are recognized at the end of each year in the journal in issue 6. Reviewer Board Members are expected to be available to review to completion up to 6 original manuscripts per year and to attend an annual meeting, either in person or by proxy, held in conjunction with the Annual Session of the Academy of Operative Dentistry. We also remind each reviewer that if you feel you have conflict of interest (financial, professional, or otherwise) with any of the aspects of the research presented in a manuscript, you must let Operative Dentistry (OpDent) know, and the paper will be reassigned to another reviewer. If you believe a paper to be out of your area of expertise, please decline the invitation to review that paper. All reviewers are required to keep their online profile up-to-date with areas of review interest, current email addresses, and dates of availability. Reviewers will also be required, on an annual basis, to submit a conflict of interest statement detailing their financial relationships with commercial dental entities in the past 12 months. This conflict disclosure will be due by the annual Reviewer Board Meeting that is held each February.
When accepting a review, please remember that you are accepting to review the manuscript to completion (i.e. review all subsequent re-submissions of the article – if applicable). When submitting a review, please evaluate the suitability of the manuscript you have reviewed for publication in Operative Dentistry.
You will rate the manuscript in one of the following four categories:
ACCEPT (no corrections necessary)
CONDITIONAL ACCEPT (minor corrections/revisions necessary)
RECONSIDER AFTER MAJOR REVISIONS
REJECT
Please provide as many specific comments and suggestions as possible. These are required, and are extremely helpful to the editor in the final decision-making process and to the authors in possibly improving the quality of their paper. The following should be considered in formulating your comments:
interest to our readership
overall contribution to the knowledge base
validity of the clinical relevance statement
acceptability of research methods and design
appropriateness of sample selection and size
adequacy of figures, tables and references
accuracy of statistical treatment
consistency of conclusions with reported results
In order to be eligible to receive Continuing Education credit for your review, please include a short narrative (1-3 sentences), in the continuing education section of the review, identifying what you learned as a result of reviewing/reading the manuscript. This will help to verify that the clinical relevance statement is appropriate for the article, as well as indicate what our readership could be expected to learn from the manuscript. This only needs to be completed once per manuscript – unless resulting revisions of the article significantly change the content of the manuscript.
You are not asked to make a thorough English edit of the manuscript. However, identifying English errors that make it difficult to understand the meaning of the writing is entirely appropriate. If significant English editing is required, please so indicate in your comments and a request will be made to the authors to obtain that editing.
The journal has the option of accepting a manuscript for e-publication only. This option may be appropriate for lengthy review papers, low priority information or confirmatory studies worthy of publishing, but not displacing other manuscripts that should go to press. A recommendation to accept for e-publication only is an appropriate reviewer recommendation in the confidential comments to the editor.
OPTION TO RECEIVE CONTINUING EDUCATION CREDIT FOR YOUR REVIEW: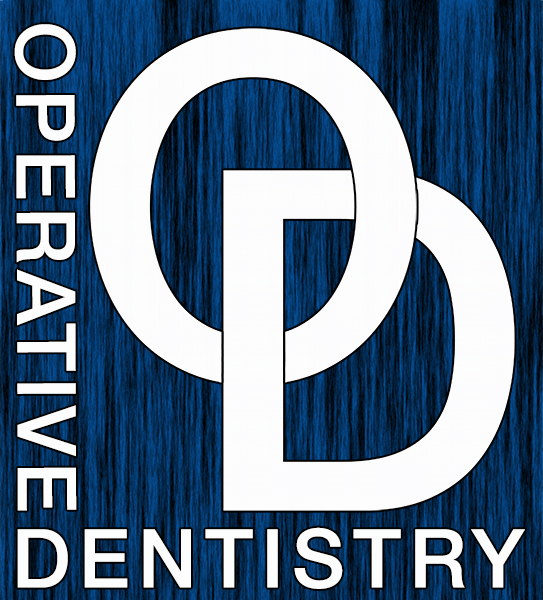 All manuscript reviewers who qualify will receive 3 units of continuing dental education (CDE) credits for their review of each finite manuscript regardless of the number of, or lack of, revisions of that manuscript. OpDent offers continuing education credit to our reviewers to recognize the enhancement of skills in improving the delivery, and knowledge of dental care to the profession as well as the resulting improvement of care of the public.
To qualify for credit a reviewer must:
Not have a conflict of interest with any aspect of a manuscript,
–Conflicts of interests should always be reported to the editorial staff as soon as they are apparent.
Not be rated by the Editor as "below average" or lower for a review,
–Following the review submission sheet will prevent this from ever happening.
Read the reviews of the other reviewer(s) as indicated in each manuscript's final decision letter/email,
–Reviewers are invited to review manuscripts due to their expertise in that area. Reviewing your fellow reviewer's comments can be considered expert feedback for this Continuing Education opportunity. For further feedback, reviewers are always welcome to contact the Editor or Staff at [email protected], or, alternatively, can delve into the references of the manuscript for greater insight.
Feel that the Educational Objectives, as presented, were achieved,
–Concerns about the failure of fulfilling any educational objectives for this opportunity, or any personal objectives for this manuscript should be directed to the staff at [email protected] And,
Feel that their own skills in dentistry were strengthened/improved by the review.

–If you feel your review did not strengthen, reinforce, and/or expand your knowledge of the field then you are ethically bound not to accept continuing education units for your review.
The Editor of Operative Dentistry serves as the facilitator of the OpDent reviewer CE process, and works with the CE Administrative Authority to verify that all CE guidelines are met. The Editor selects reviewers for a paper based on each reviewer's indicated areas of expertise, or on the Editor's research and/or knowledge of the skills/expertise of a potential reviewer. The educational objectives of the review are stated on a reviewer's invitation to review letter/email.
Operative Dentistry, Inc. is an ADA CERP authorized provider. ADA CERP is a service of the American Dental Association to assist dental professionals in identifying quality providers of continuing dental education. ADA CERP does not approve or endorse individual courses or instructors, nor does it imply acceptance of credit hours by boards of dentistry. Concerns or complaints about a CE provider may be directed to the provider or to ADA CERP at www.ada.org/cerp.