---

Clinical Track Assistant/Associate Professor of Restorative Dentistry
Department of Cariology, Restorative Sciences and Endodontics (CRSE)
The University of Michigan School of Dentistry invites applications for a full-time clinical track faculty member at the Clinical Assistant/Associate Professor rank in the Department of Cariology, Restorative Sciences and Endodontics (CRSE), Division of Restorative Dentistry.
The School and the CRSE Department are fully engaged in supporting a new model for dental education that includes evidence-based dentistry, multi-disciplinary education, and digital dentistry. Responsibilities include, but are not limited to, providing didactic, pre-clinical and clinical education, and summative/formative student assessment at the pre-doctoral and/or graduate level.
The successful candidate for this position must have a Doctor of Dental Surgery/Dental Medicine (DDS/DMD) degree or equivalent and the ability to be licensed in Michigan. Candidates should demonstrate clinical excellence in Operative/Restorative Dentistry, including a strong background in advanced operative/restorative dentistry, biomaterials, digital dentistry, and implant-supported restorations. A two-year Advanced Education Program Certificate and/or MS in Operative or Restorative Dentistry is preferred. Additionally, the candidates should demonstrate commitment to diversity, inclusivity, and collegiality. Three years of teaching experience in preclinical and/or clinical settings and experience in mentorship and research are preferred.
The CRSE Department has an active mentorship program and will provide ample opportunity for development of collaborative research projects. This position offers opportunities for scholarly activities, continuing education, and service, including the ability to establish a robust intramural practice with the UM SOD Dental Faculty Associates Clinic (DFA). Salary and academic rank will be commensurate with qualifications and experience. Further information about the CRSE Department may be found at https://www.dent.umich.edu/about/cariology-restorative-sciences-endodontics.
Applicants should submit the following via a secure website (https://dent.umich.edu/about/faculty-recruiting):
● Curriculum vitae
● Statement of interests and goals
● Names of three references
● DEI Statement (how your experience and leadership have contributed to enhancing diversity, equity and inclusion or your potential to make contributions in this area)
The University of Michigan recognizes and values contributions to diversity, equity and inclusion (DEI) (https://diversity.umich.edu). Women and Underrepresented minorities are encouraged to apply. The University of Michigan is supportive of the needs of dual-career couples and is an equal employment opportunity/affirmative action employer.
Questions regarding the position and responsibilities should be directed to the search committee chair, Dr. Rodrigo Rocha Maia at [email protected]. For questions regarding the application or search process, please contact administrative support staff, Melanie LaPointe at [email protected].
Applications will be accepted and evaluated on an on-going basis until the position is filled. To optimize your chances, please apply as soon as possible. The search committee will begin reviewing applications within 4-6 weeks of posting.
The University of Michigan is an EEO/AA employer.
Posted 17Aug23 Expire1Nov23
---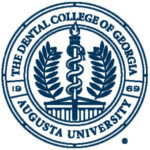 Department Chair, Restorative Sciences
Dental College of Georgia
Augusta University
Augusta University is Georgia's innovation center for education and health care, training the next generation of innovators, leaders, and healthcare providers in classrooms and clinics on four campuses in Augusta and locations across the state.
The Dental College of Georgia at Augusta University provides dental education to the next generation of professionals by offering hands-on education through innovative research, patient care, and service. Join other dental providers to improve the oral health of Georgia and beyond. The DCG was founded to provide the people of Georgia with quality dental care by educating students in dentistry. As a patient, you have the option to receive treatment in one of our three different practice models consisting of student clinics, resident care, or in the faculty practice. We also serve patients in more than 20 clinics across Georgia.
Description
Responsibilities include oversight for and participation in departmental teaching programs at the pre-doctoral and post-doctoral levels, department research and scholarship, and administrative leadership for the largest department in the Dental College of Georgia (DCG). Preference will be given to candidates with post-graduate training in prosthodontics and/or operative dentistry/general dentistry, and/or relevant experiences in dental education and significant clinical experience. Extensive leadership and administrative experience is required. Involvement in research/scholarly activities is expected, and participation in the DCG intramural faculty practice is available. The Chair of Restorative Sciences reports directly to the DCG Dean, works collaboratively with all of the other DCG chairs and deans, and demonstrates professional behaviors that promote a positive, productive, and caring environment for all DCG faculty, staff, residents, students, and patients. This is a full-time, tenure or non-tenure track faculty position. The selected candidate must be eligible for faculty appointment at the Assistant Professor, Associate Professor or Professor level.
Required Qualifications
DDS/DMD or foreign degree equivalent to a DDS/DMD. Applicants must be a graduate of an ADA-accredited dental school or an ADA-accredited advanced dental education training program (of at least 2 years in length) and have an active unrestricted license in another state or be eligible for licensure by the Georgia Board of Dentistry.
Assistant Professor – Early level career as a faculty member with background, education, and training consistent with the following position requirements.
Associate Professor – Mid level career faculty member with at least five years at the rank of Assistant Professor with background, education, and training consistent with the following position requirements.
Professor – Senior level career faculty member with at least five years at the rank of Associate Professor with background, education, and training consistent with the following position requirements.
Salary/Benefits/To Apply
This position is fiscal year based and works year-round. The intended work commitment or full-time equivalent (FTE) for this position is 1.0 and considered full-time. Salary and compensation is commensurate with education, experience, and achievements. Comprehensive benefits include medical, dental, vision, 13 paid holidays, vacation leave, sick leave, generous retirement plans, tuition waiver, wellness options, and much more! Also, our full-time employees who have been employed with us successfully for more than 6 months can be considered for the Tuition Assistance Program.
For a complete job description and to apply, please visit our careers webpage at www.augusta.edu/hr/jobs/ and search for Job ID: 259859. Application documents such as cover letter, curriculum vitae, research statement, and professional references, should be attached.
Posted 9 Oct 2023 Expire1Mar 2024
---

Restorative Dentist – College of Dental Medicine
Fort Lauderdale – Davie, Florida
The Department of Restorative Sciences and Public Health Dentistry at Nova Southeastern University College of Dental Medicine is looking for its next operative dentistry content expert!
This full-time position is for applicants with a background in restorative dentistry. As a full-time restorative faculty member, you will be leading the preclinical operative dentistry courses and working as a clinical team member in the advancement of contemporary clinical restorative dentistry protocols. The position requires a Doctoral (DDS/DMD or foreign equivalent) degree. Applicants with an operative dentistry postgraduate certificate, master's, or Ph.D. will be preferred. Other preferred job qualities include current teaching experience in a U.S. dental school as a full-time faculty member. Clinical expertise in restorative dentistry is required due to the heavy clinical load.
This position will allow you to teach in the clinics as well as participate in the Intramural Faculty Practice Clinic. NSU offers this opportunity for all full-time faculty with a dental teaching permit, regardless of domestic or international degree.
The Department of Restorative Sciences has a culture that promotes an inclusive working environment for a diverse group of exceptional faculty members. At NSU, we are passionate about preparing our students to meet the highest standards in dental care. We are looking for a new member in our restorative family who shares the same passion.
For a complete job description and to apply, please visit our job site at https://nsucareers.nova.edu and search for position 996382.
The link to apply is below:
https://nsucareers.nova.edu/en-us/job/504093/faculty-rank-tbd-restorative-996382
Nova Southeastern University offers competitive compensation and an outstanding benefits package. EOE
Posted 10 Oct 2023 Expire1Jan 2024
---
Please click here for information about submitting a Faculty Position Post with Operative Dentistry, Inc.