---

The Maurice H. Kornberg School of Dentistry is seeking applicants for a full-time, non-tenure track faculty position with a DMD, DDS (or equivalent).
The Kornberg School of Dentistry, an innovative school with modern facilities, including a new digital lab, and a large population of patients, is seeking applicants for a full-time faculty position as a clinical-track comprehensive care faculty in the Department of Restorative Dentistry. Major responsibilities include clinical and didactic teaching, and provision of care and supervision of cases with advanced comprehensive care education and treatment. Must have or be eligible for a PA dental license. Applicants who are eligible for teaching licenses in the Commonwealth of Pennsylvania after graduating from a CODA-accredited postgraduate program in advanced dental education are eligible to apply. Candidates with academic and practice experience in the US or Canada will be preferred. Salary is competitive with dental academic pay rates with an additional income that can be generated from one day a week of intramural or extramural practice.
Interested applicants should send a cover letter, CV, and three references to: Associate Dean. JoAnn Nyquist, 3223 North Broad Street, Philadelphia, PA 19140, or [email protected] Temple is an equal opportunity/affirmative action employer. Women and minorities are encouraged to apply.
Posted 30Nov22 Expire1Mar23
---

The University of Iowa's College of Dentistry searching for FT clinical or tenure-track faculty member in Department of Operative Dentistry. Position available June 30, 2023; screening begins immediately. Must have: DDS/DMD or equivalent; by time of employment, M.S. degree or completion of advanced clinical training in Operative/Restorative Dentistry; pre-doctoral or post-doctoral teaching experience; record of high-quality clinical care; documented experience in esthetics and CAD/CAM technology; and evidence of collaborative academic achievements. Tenure-track applicants must also have: record of research accomplishments; and experience mentoring students commensurate with time following completion of advanced education. Desirable: documented experience in minimally invasive dentistry and modern caries management; documented experience in biomaterials; and documented research experience. Rank/track/salary commensurate with qualifications/experience. Learn more and/or apply at [email protected] at: https://jobs.uiowa.edu/faculty/view/74670, reference Req #74670.

The University of Iowa is an equal opportunity/affirmative action employer. All qualified applicants are encouraged to apply and will receive consideration for employment free from discrimination on the basis of race, creed, color, religion, national origin, age, sex, pregnancy (including childbirth and related conditions), disability, genetic information, status as a U.S. veteran, service in the U.S. military, sexual orientation, gender identity, or associational preferences.
Posted 30 Nov 22 Expire 1Mar23
---

Indiana University School of Dentistry
Department Chair Position

Indiana University School of Dentistry (IUSD) invites applications and nominations for the position of Chair of the Department of Cariology and Operative Dentistry. This is a newly configured department, enabling growth, development, and integration of these two disciplines in education, research and patient care, building upon the strengths and history of impact of IU faculty leaders in these areas. This is a 1.0 FTE tenured position at the rank of full professor.
The department chair will possess the vision, leadership, knowledge and expertise required to build a collaborative team of faculty clinicians, educators, and scholars who with the professional staff advance the goals of the department and School, to establish IUSD as an internationally recognized innovator and leader in cariology and operative dentistry, and ensure our graduates are highly skilled clinicians prepared to provide person-centered oral healthcare for a diverse population locally and abroad.
For more information and to apply, go to https://indiana.peopleadmin.com/postings/15200.

Questions can be directed to:
Dr. John N. Williams, Indiana University School of Dentistry
Title: Professor and Dean Emeritus
Email: [email protected]

As the state's premier urban research institution, IUPUI and IUSD are committed to having a welcoming campus community that reflects and enacts the values of diversity, equity and inclusion that inform academic excellence. We seek candidates who will not only enhance our representational diversity but whose research, teaching, and community engagement efforts contribute to diverse, equitable, and inclusive learning and working environments for our students, staff, and faculty. IUPUI and IUSD condemns racism in all its forms and has taken an anti-racist stance that moves beyond mere statements to interrogating its policies, procedures, and practices. We hope to identify individuals who will assist in our mission to dismantle racism so that everyone has opportunity to succeed at IUPUI and IUSD.
Posted 8Dec22 Expire 1Mar23
---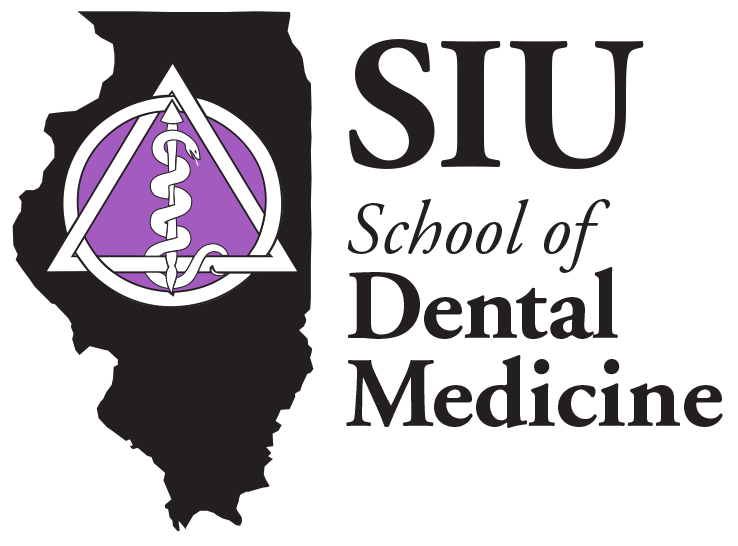 Full Time Faculty in Operative Dentistry
The SIU School of Dental Medicine is in search for an Assistant/Associate Professor / Clinical Assistant/Associate Professor. This is a full-time, tenure or clinical track position in the Department of Restorative Dentistry. Responsibilities include didactic, pre-clinical, and clinical teaching in Restorative Dentistry with a focus on Operative Dentistry and service to the University. For tenure-track appointments, independent research and scholarly activities are also expected. Excellence in teaching is integral to the mission of Southern Illinois University and the School of Dental Medicine.
A D.M.D. or D.D.S. degree from a CODA accredited dental school or equivalent. Candidates should demonstrate an interest in teaching pre-doctoral students in General Dentistry with a focus in Operative Dentistry; Advanced Education in General Dentistry training is desirable. Experience in evidence-based teaching and dental material sciences is also highly desirable. Applicants must be able to meet the requirements to obtain a dental license or a restricted faculty license in Illinois. Opportunity for intramural or extramural practice is available.
Interested applicants should send a cover letter, CV, and three references to Dr. Duane Douglas, Interim Dean, SIU School of Dental Medicine, 2800 College Avenue, Alton, IL 62002 or emailed (PDFs only) to [email protected]
SIU-SDM is an EEO/AA employer. Women and minorities are encouraged to apply. SIUE is a state university – benefits under state sponsored plans may not be available to holders of F-1 or J-1 visas.
Posted 8Dec22 Expire 1Mar23
---
Please click here for information about submitting a Faculty Position Post with Operative Dentistry, Inc.